Activities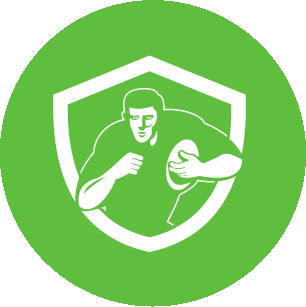 Rugby League
About
PSM Rugby League Combine 2020
Pacific Sports Management is proud to announce the PSM Rugby League Combine is back on the Gold Coast in 2020.
All you need to do is register now; download the information pack and turn up prepared to give your very best effort.
You will have the opportunity to showcase your ability to NRL clubs and State League clubs.
PSM has studied the NFL Combine and modified it to suit Rugby League. Unlike normal rugby league trials, where everything comes down to how you perform in a one-off game that can be highly affected by the performances of other participants, the Combine provides the player three opportunities to showcase their talents to the scouts over two days. (Testing Day / Trial Game).
On arrival each athlete will register, then be presented their squad number, training gear and directed to either the U15's / U16's / U18's or NRL (Opens) group.
The groups will then be put through the following testing stages over the course of the first day with all information made instantly available to all club representatives.
• Physical / Athleticism • Defense • Attack (Skills)
The athletes will be required to pass the targeted fitness requirements outlined within the information pack. Those who don't will then only progress to the trial game on day two (2) if they perform within the final testing sections (defence or attack) and receive a wildcard from either an NRL club scout or a PSM representative.
Numbers are limited and those who registered first will secure their place within the Rugby League Combine.
U15s Group - Age Restrictions - 15 years of age. U16's Group – Age Restrictions - 16 years of age. U18's Group – Age Restrictions - 17 - 18 years of age. (Opens) Group – Age Restrictions - 19+ years of age.
Location - RACV Royal Pines is located at Ross Street, Benowa QLD 4217.
Accommodation / Travel at athlete expense
---
Combine Weekend - Day 1 Saturday 26th September 2020
8am – Registration – numbers and training gear distributed. Body composite scans – weight / height / skin fold
9am – PSM Combine Induction and address to Players (explain the Combine and the days procedures)
9:15am – Combine commence.
9:30am – Beep Test
10:10am – Break 5 mins (water)
10:15am – Group A – Vertical & Horizontal Leaps (swap) Group B – Sprints & Bench press (swap)
12:15pm – Break 5 mins (water)
12:20pm – Both groups separately put through the agility drill
1pm – Lunch
1:45pm – Assemble for stage 2 & 3 of Combine Camp (Defense and Attack)
2pm – Group A – Defense – Conducted by NRL Coaches (swap) Group B – Attack – Conducted by NRL Coaches (swap)
4pm – Testing Completed
4:10 – Address players with regards to Combine Camp Trial Games following day
4:20 – Scouts / Combine officials meeting
4:40 – Combine concluded
---
Combine Weekend - Game - Day 2 Sunday 27th September 2019
8:30am – Registration
9am – Address Players (explain the days procedures)
9:15am – Group A gear up & warm up
10:15am – Group A Trial Game - 1
11:55am – Group A Trial Game – 2
1:35 pm – Group B Trial Game - 3
3:15pm – Games concluded
3:30pm – Players / Officials – closing address to players
Videos
PSM Rugby League Combine Camp
Contact Information
This provider is not currently active in our system. The last known good contact information is shown below. Is this your business? Please help us by
updating your details
today!