PRODUCTS
WHEN - Saturday 13 November 2021 WHERE - HOLT 2, Moyes Cr HOLT ACT. Training Times 6-8 Years - (Registration: 9:30am-9:50am) / Camp: 10:00am to 1:00pm
WHEN: Sunday 14 November 2021. WHERE: Bolton Park, Edward, Morgan, Tarcutta Sts, Wagga Wagga NSW 2650. Training Times. 6-8 Years - (Registration: 8:30am-8:50am) / Camp: 9am to 12pm
WHEN: Saturday 20 November 2021. WHERE: Seiffert Oval 36 Thurralilly St, Queanbeyan East NSW 2620 TRAINING TIMES 6-8 Years - (Registration: 9:30am-9:50am) / Camp: 10:00am to 1:00pm
PSM Rugby League Camp – Camden - 6-8 Years
WHEN: Sunday 21 November 2021. WHERE: Kirkham Oval - Hilder Street, Elderslie NSW Training Times 6-8 Years - (Registration: 8:30am-8:50am) / Camp: 9am to 12pm
PSM Rugby League Camp – Camden - 9-12 Years
WHEN: Sunday 21 November 2021. WHERE: Kirkham Oval - Hilder Street, Elderslie NSW Times 9-12 Years - (Registration: 8:30am-8:50am) / Camp: 9am to 12:30pm
PSM Rugby League Camp – Camden - 13-17 Years
WHEN: Sunday 21 November 2021. WHERE: Kirkham Oval - Hilder Street, Elderslie NSW Training Times 13-17 Years - (Registration: 8:30am-8:50am) / Camp: 9am to 1pm
PSM Rugby League Camp – Ballina - 6-8 Years
WHEN - Saturday 6 November 2021 WHERE:Kingsford Smith Park, Bentinck Street Ballina NSW (field 2) Training Times 6-8 Years - (Registration: 8:30am-8:50am) / Camp: 9am to 12pm
PSM Rugby League Camp – Ballina - 9-12 Years
WHEN - Saturday 6 November 2021 WHERE: Kingsford Smith Park, Bentinck Street Ballina NSW (field 2) Training Times 9-12 Years - (Registration: 8:30am-8:50am) / Camp: 9am to 12:30pm
PSM Rugby League Camp – Ballina- 13-17 Years
WHEN - Saturday 6 November 2021 WHERE: Kingsford Smith Park, Bentinck Street Ballina NSW (field 2) Training Times 13-17 Years - (Registration:8:30am-8:50am) / Camp: 9am to 1pm
PSM Rugby League Camp – Port Macquarie - 6-8 Years
WHEN: Sunday 7 November 2021 WHERE: Port Macquarie Sharks JRLFC Training Times 6-8 Years - (Registration: 9:30am-9:50am) / Camp: 10am to 1pm
PSM Rugby League Camp – Port Macquarie - 9-12 Years
WHEN: Sunday 7 November 2021. WHERE: Port Macquarie Sharks JRLFC Training Times 9-12 Years - (Registration: 9:30am9:50am) / Camp: 10am to 1:30pm
PSM Rugby League Camp – Port Macquarie - 13-17 Years
WHEN: Sunday 7 November 2021. WHERE: Port Macquarie Sharks JRLFC Training Times 13-17 Years - (Registration: 9:30am-9:50am) / Camp: 10am to 2pm
PSM Rugby League Camp – Newcastle - 6-8 Years
WHEN: Saturday 11 December 2021. WHERE: Dangar Park, 21a Maitland Road, Mayfield NSW 2304 Training Times 6-8 Years - (Registration: 8:30am-8:50am) / Camp: 9am to 12pm
PSM Rugby League Camp – Newcastle - 9-12 Years
WHEN: Saturday 11 December 2021. WHERE: Dangar Park, 21a Maitland Road, Mayfield NSW 2304 Training Times 9-12 Years - (Registration: 8:30am-8:50am) / Camp: 9am to 12:30pm
PSM Rugby League Camp – Newcastle - 13-17 Years
WHEN: Saturday 11 December 2021. WHERE: Dangar Park, 21a Maitland Road, Mayfield NSW 2304 Times 13-17 Years - (Registration: 8:30am-8:50am) / Camp: 9am to 1pm
Activities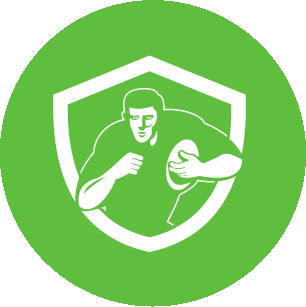 Rugby League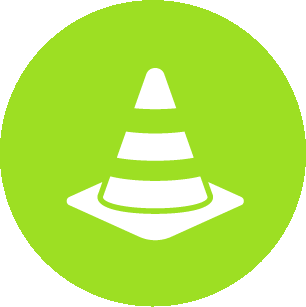 Academies & Clinics
About
PSM Camps
Due to COVID-19 Camp numbers will be limited - Register Now so you don't miss out!
Please note, the camps will be operated in accordance with the NSW governments Covid regulations. All details can be found here:
https://www.nsw.gov.au/covid-19/easing-covid-19-restrictions
Please review carefully and ensure that you meet the necessary requirements to attend the camps
PSM Clinics provides an opportunity for junior athletes to participate in a Rugby League clinic created by senior Professional Coaches.
The PSM Clinic will be a school holiday-based opportunity for junior rugby league players in various age groups looking to expand their rugby league skill base and knowledge.
These programs will help junior players develop fundamental skills and act as a small showcase to identify elite junior Players. Elite junior players identified by PSM scouts, displaying traits of high character and talent during these camps will be invited to join the PSM Academy and reap the benefits of elite development.
PSM manage the careers of some of the biggest rugby league stars like Jason Taumalolo, Valentine Holmes, Payne Haas and Dylan Brown. PSM provide a pathway for all players who are wishing to be identified.
Can you please email the completed Player Information Form to simon.h@pacificsportsmanagement.com within 48 hours to secure your spot!
If you have any other questions please email Simon Healey. Simon.h@pacificsportsmanagement.com
PSM PUMA PATHWAYS CLINICS ARE BACK AND IN 2021 WE ARE CELEBRATING AND ENCOURAGING 'FRIENDSHIPS IN SPORT'.
Important Information
AGE - 6-8 years old: $50 AGE - 9-12 years old: $65 AGE - 13-17 years old: $85
Training Times
6-8 Years - (Registration: 8:30am-8:50am) / Camp: 9am to 12pm (Port Macquarie Start Times - See Registration Page) 9-12 Years - (Registration: 8:30am-8:50am) / Camp: 9am to 12:30pm 13-17 Years - (Registration: 8:30am-8:50am) / Camp: 9am to 1pm
BALLINA WHEN - Saturday 6 November 2021 WHERE - Ballina NSW
PORT MACQUARIE WHEN - Sunday 7 November 2021 WHERE - Port Macquarie Sharks JRLFC
CANBERRA WHEN - Saturday 13 November 2021 WHERE - HOLT 2, Moyes Cr HOLT ACT
WAGGA WAGGA WHEN - Sunday 14 November 2021 WHERE - Bolton Park, Wagga NSW
QUEANBEYAN WHEN - Saturday 20 November 2021 WHERE - Seiffert Oval 36 Thurralilly St, Queanbeyan East NSW 2620
CAMDEN WHEN - Sunday 21 November 2021 WHERE - Kirkham Oval - Hilder Street, Elderslie NSW
NEWCASTLE WHEN - Saturday 27 November 2021 WHERE - Dangar Park, 21a Maitland Road, Mayfield NSW 2304
Videos
PSM Pathway Training Camps