Activities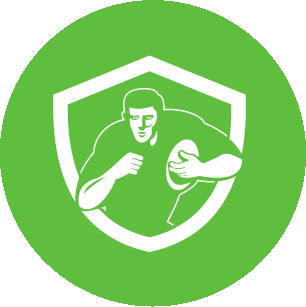 Rugby League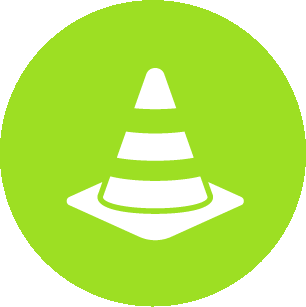 Academies & Clinics
About
PSM Camps
Sunday 27 June - UPDATED ANNOUNCEMENT
ALL CLINICS POSTPONED
We regret to advise, ALL scheduled PSM Pathways Rugby League clinics for the June/July school holidays have been postponed due to the developing COVID risks and Government enforced restrictions.
PSM prides ourselves on providing COVID Safe Clinics. We operate under Government approved COVID Safety Plans and we will reschedule these clinics once restrictions have lifted.
All registered participants will be contacted this week with further details.
We appreciate your understanding & hope you stay safe.
PSM PUMA Pathways Team
PSM Clinics provides an opportunity for junior athletes to participate in a Rugby League clinic created by senior Professional Coaches such as Former Penrith, NSW and Australian Rugby League player and current assistant coach of the Brisbane Broncos, John Cartwright.
Due to COVID-19 Camp numbers will be limited - Register Now so you don't miss out!
The PSM Clinic will be a school holiday-based opportunity for junior rugby league players in various age groups looking to expand their rugby league skill base and knowledge.
These programs will help junior players develop fundamental skills and act as a small showcase to identify elite junior Players. Elite junior players identified by PSM scouts, displaying traits of high character and talent during these camps will be invited to join the PSM Academy and reap the benefits of elite development.
PSM manage the careers of some of the biggest rugby league stars like Jason Taumalolo, Valentine Holmes, Payne Haas and Dylan Brown. PSM provide a pathway for all players who are wishing to be identified.
Can you please email the completed Player Information Form to simon.h@pacificsportsmanagement.com within 48 hours to secure your spot!
If you have any other questions please email Simon Healey. Simon.h@pacificsportsmanagement.com
IT'S TIME TO PLAN THE APRIL SCHOOL HOLIDAYS..... PSM PUMA PATHWAYS CLINICS ARE BACK AND IN 2021 WE ARE CELEBRATING AND ENCOURAGING 'FRIENDSHIPS IN SPORT'.
Important Information
AGE - 6-8 years old: $50 AGE - 9-12 years old: $65 AGE - 13-17 years old: $85
Training Times
6-8 Years - (Registration: 8:30am-8:50am) / Camp: 9am to 12pm (Queanbeyan Start Times - See Registration Page) 9-12 Years - (Registration: 8:30am-8:50am) / Camp: 9am to 12:30pm 13-17 Years - (Registration: 9:30am-9:50am) / Camp: 10am to 2pm
QUEANBEYAN WHEN - Monday 28th June 2021 WHERE - Wright Park - 31 Old Sydney Road, Queanbeyan East NSW
CANBERRA WHEN - Tuesday 29th June 2021 WHERE - Higgins Playing Fields - Fullagar Crescent, Higgins ACT
WAGGA WAGGA WHEN - Wednesday 30th June 2021 WHERE - Paramore Park Southern - Copeland Street, East Wagga NSW
ALBION PARK WHEN - Thursday 1st July 2021 WHERE - Croome Road Sporting Complex - Albion Park NSW
CAMDEN WHEN - Friday 2nd July 2021 WHERE - Kirkham Oval - Hilder Street, Elderslie NSW
BALLINA WHEN - Monday 5th July 2021 WHERE - Kingsford Smith Park, Bentinck Street Ballina NSW (field 2)
PORT MACQUARIE WHEN - Tuesday 6th July 2021 WHERE - Port Macquarie Sharks JRLFC
TAREE WHEN - Wednesday 7th July 2021 WHERE - The Taree Recreation Centre, Rec Ground #4 - League 1 (Frank Mills Field)
NEWCASTLE WHEN - Thursday 8th July 2021 WHERE - Learmonth Park - 47 Alexander St, Hamilton South NSW
CENTRAL COAST WHEN - Friday 9th July 2021 WHERE - Tuggerah Lakes Secondary College (The Entrance Campus) - The Entrance Rd, Long Jetty NSW
Videos
PSM Pathway Training Camps